Two grand Georgian townhouses on Sloane Street were to be reconfigured and restored to become the stylish, urban sister hotel to the Beaverbrook Garden House in Surrey.

We imagined The Townhouse to feel like the private home of the press baron, well-travelled man about town and legendary host, Lord Beaverbrook. As they enter the building opposite Cadogan Gardens, guests feel as if they are being welcomed into the library of his London pad.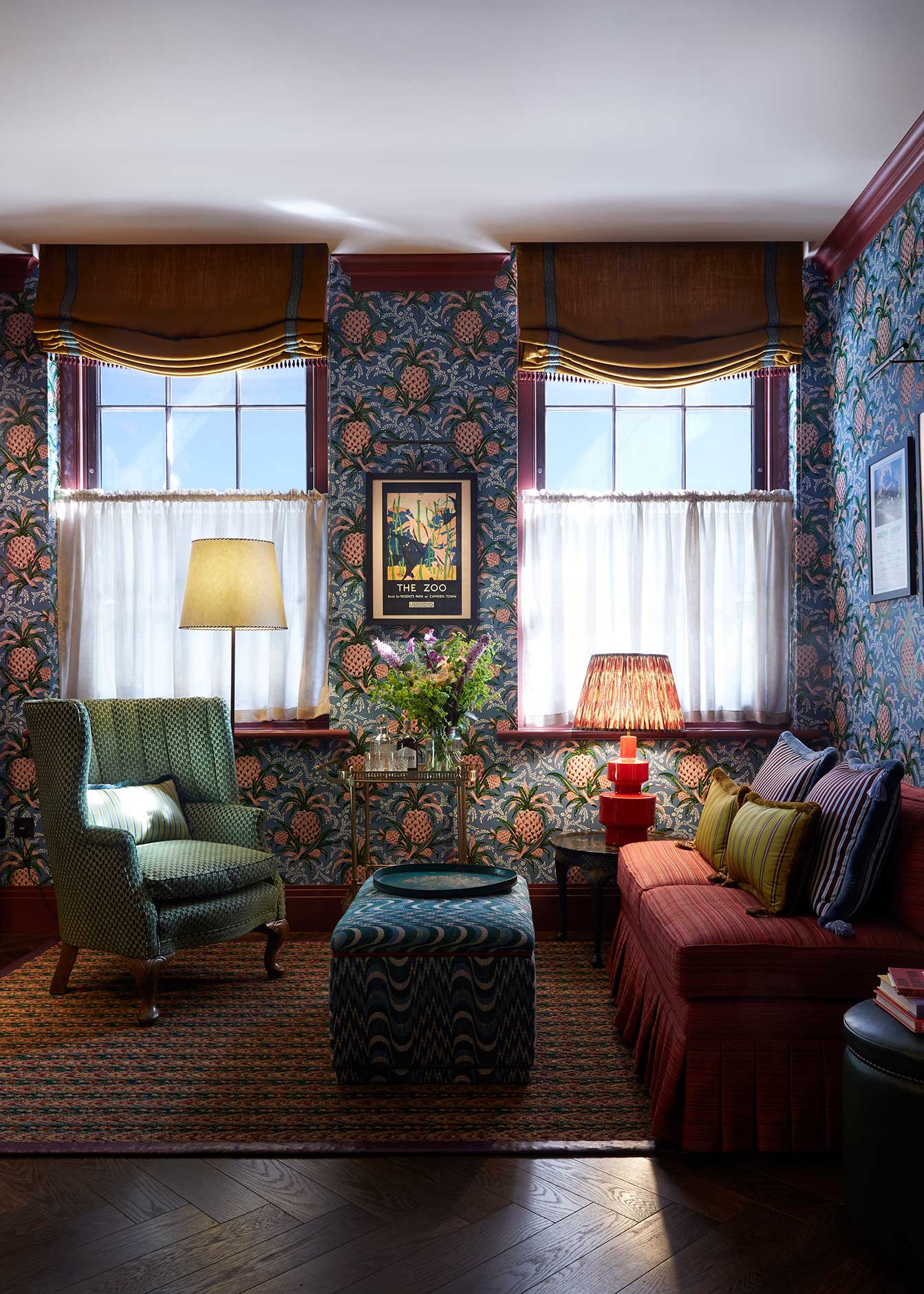 Bold but playful colours, sumptuous textiles and textures, along with jewel-toned, glassy tilework run throughout to conjure an air of elegant mischief. Stories and intrigue are layered to create a glamorous Anglo-Japanese vibe. Marbled papers, traditionally used to line book jackets in Japan, became bespoke wallpaper and pleated lampshades.
"An air of elegant mischief runs throughout"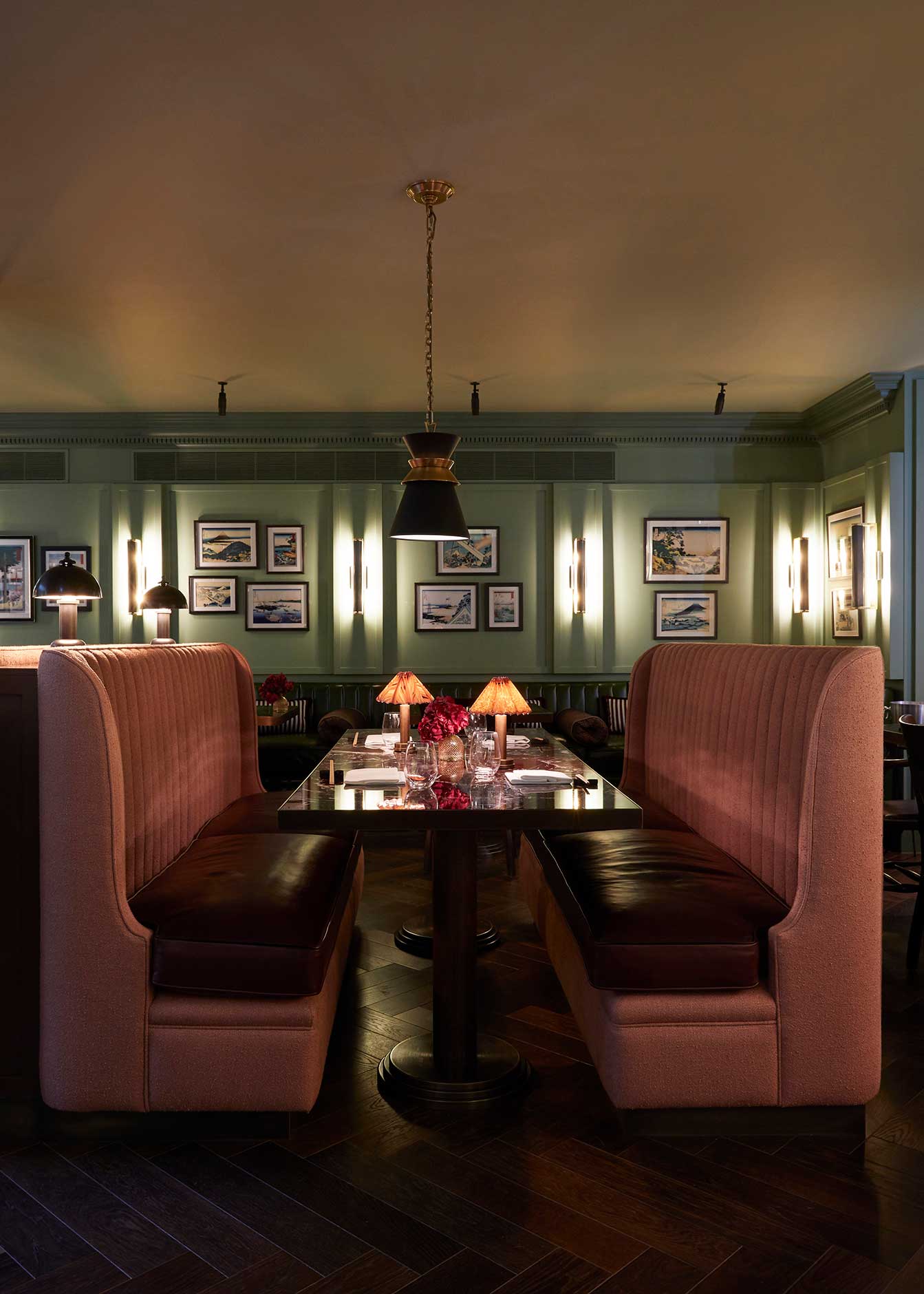 Guests may come for the destination restaurant with its 20-course omakase menu, leather-lined booths and 19th-century woodblock prints by Hokusai and Hiroshige displayed on glossy, turquoise lacquered walls. Or to catch up with friends, cosying up on plump, pink velvet sofas around tables topped with vintage Japanese matchbox covers, as mixologists shake up cocktails behind the tiled Art Deco bar.

They'll also find plenty of artfully lit, comfortable corners to retreat to when more intimacy, or solitude, is required. A private dining room opens out onto a tranquil courtyard garden and its fountain, hidden away at the heart of the building.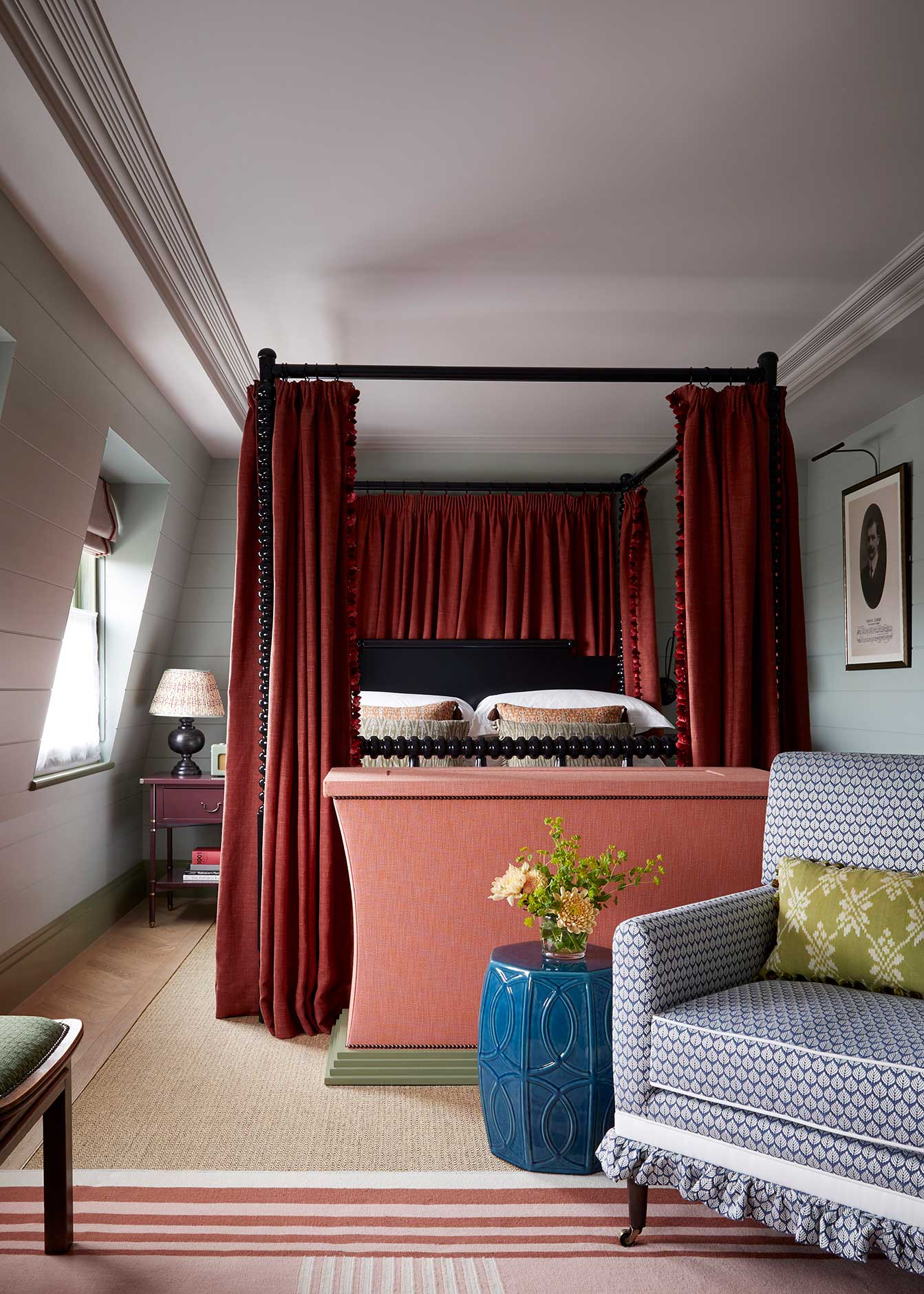 The 14 guest bedrooms are all named after famous London theatres. Each has its own eclectic collection of antique treasures, books and framed memorabilia and posters lining the walls. The Townhouse, for all its heady atmosphere of adventure and easy glamour, feels like a warm and inviting home from home for Beaverbrook members, right in the centre of Chelsea.