This distinguished Regency villa in Notting Hill had been split up into three flats, acquired by our clients over time to accommodate their growing family. Our challenge was to weave the awkward mismatch of living spaces back together in a way that honoured the original proportions of the property.

We reimagined clumsy extensions and designed period and architectural detailing to work seamlessly with original features to create a cohesive home that would nurture the young family's way of living but evolve as the children grew up. A warm, intimate and hospitable place with enough flexibility to feel comfortable for the four of them, and generous when they had family staying or friends to entertain.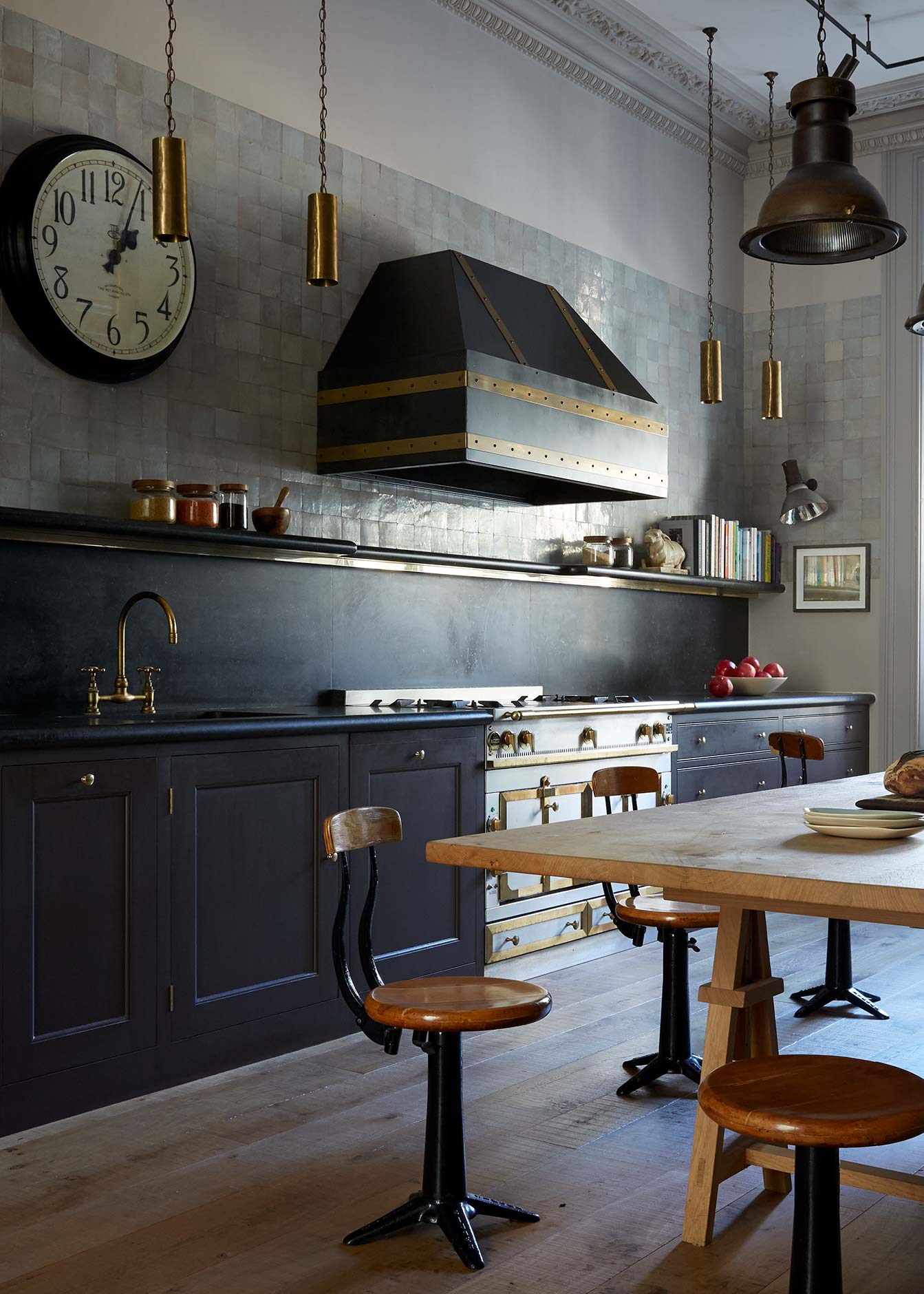 The formal reception room at the front of the house became the kitchen. A large, light place for everyone to do their own thing, relaxed in each other's company. Rather than a traditional playroom, we created a library with craft space. A quieter retreat at the back of the house to accommodate the family's passion for reading. Floor-to-ceiling bookshelves and fireplace with tall metal-clad chimney breast accentuate the room's ample double height.
"A home that nurtures, and celebrates the stories of the family"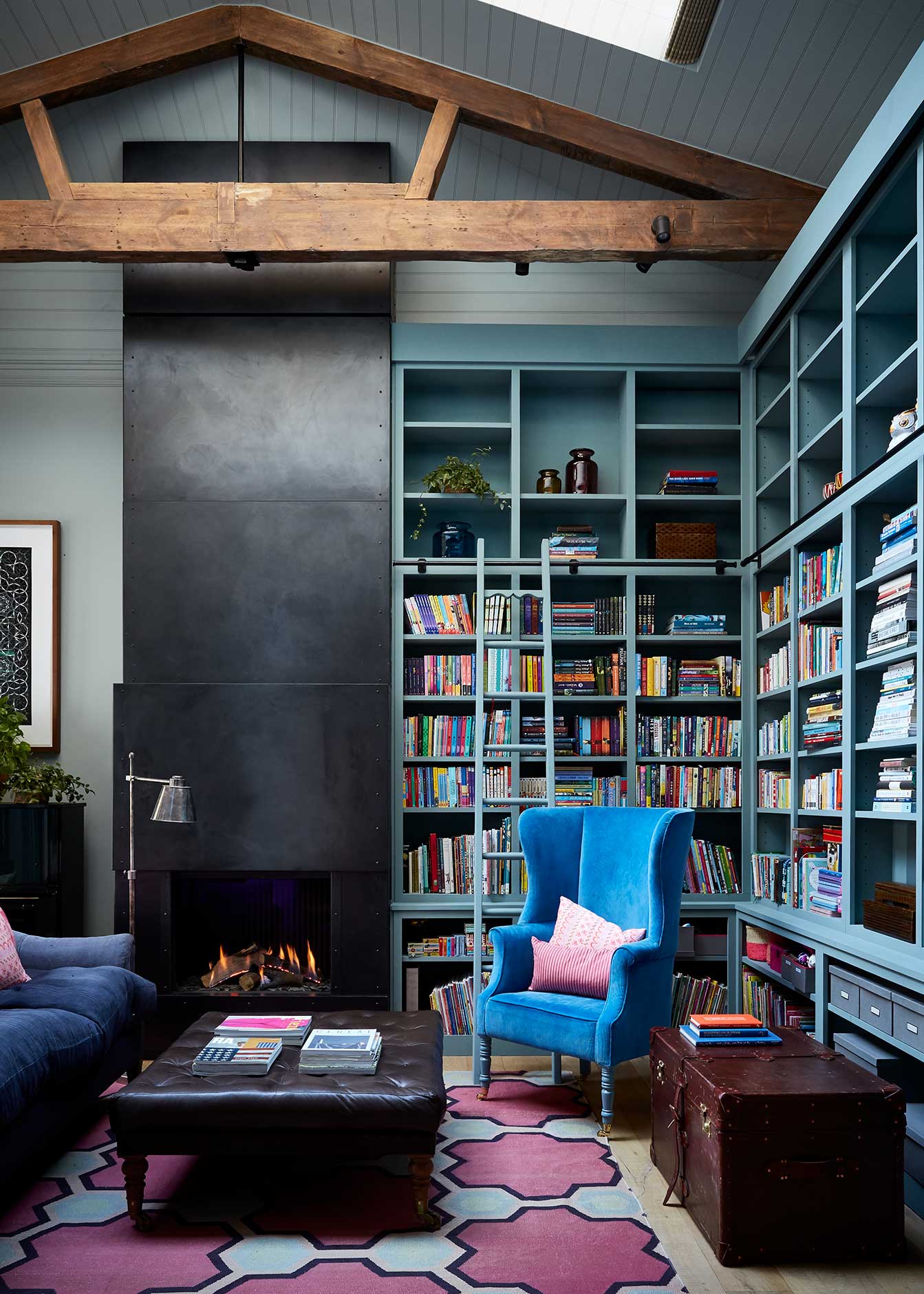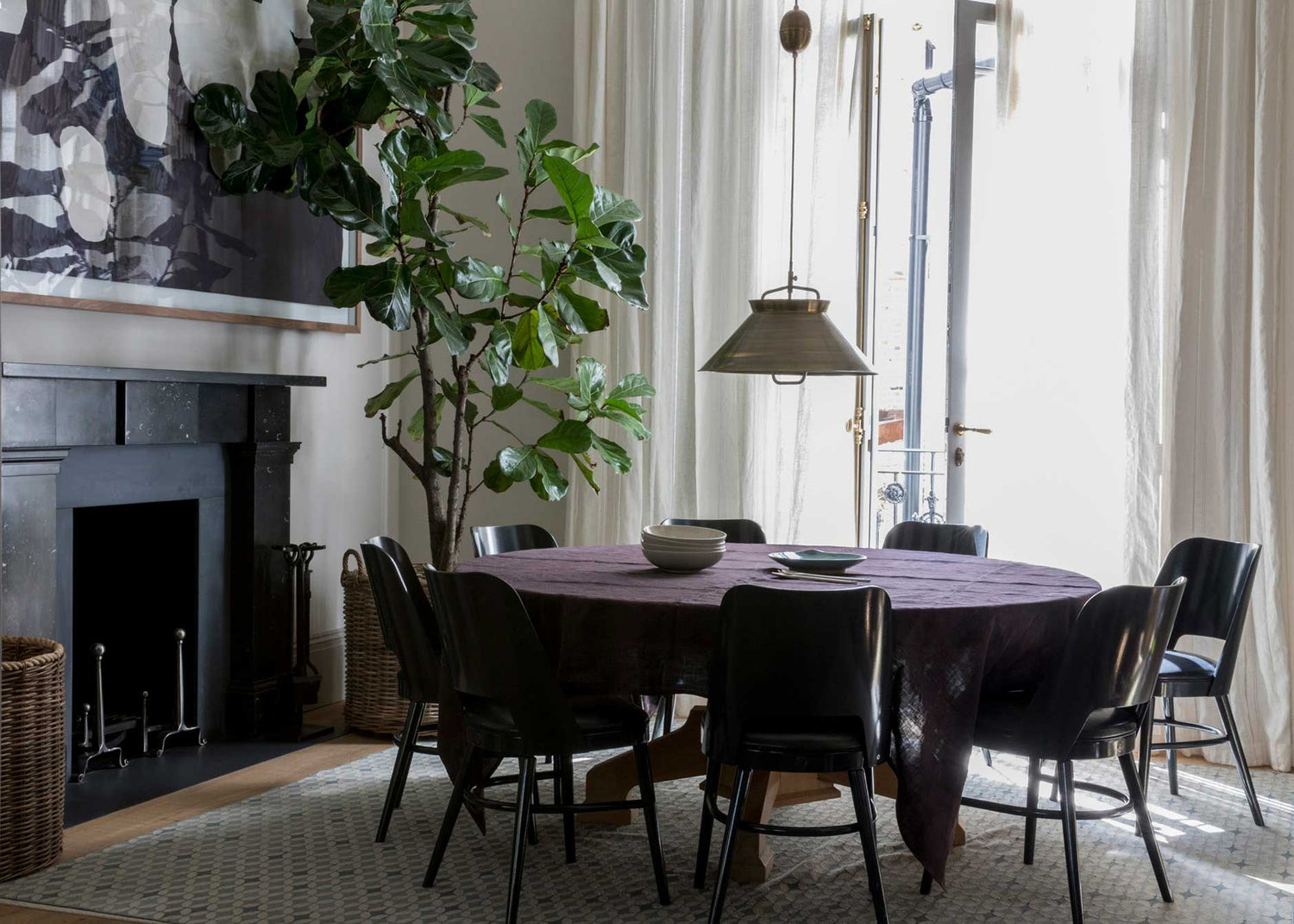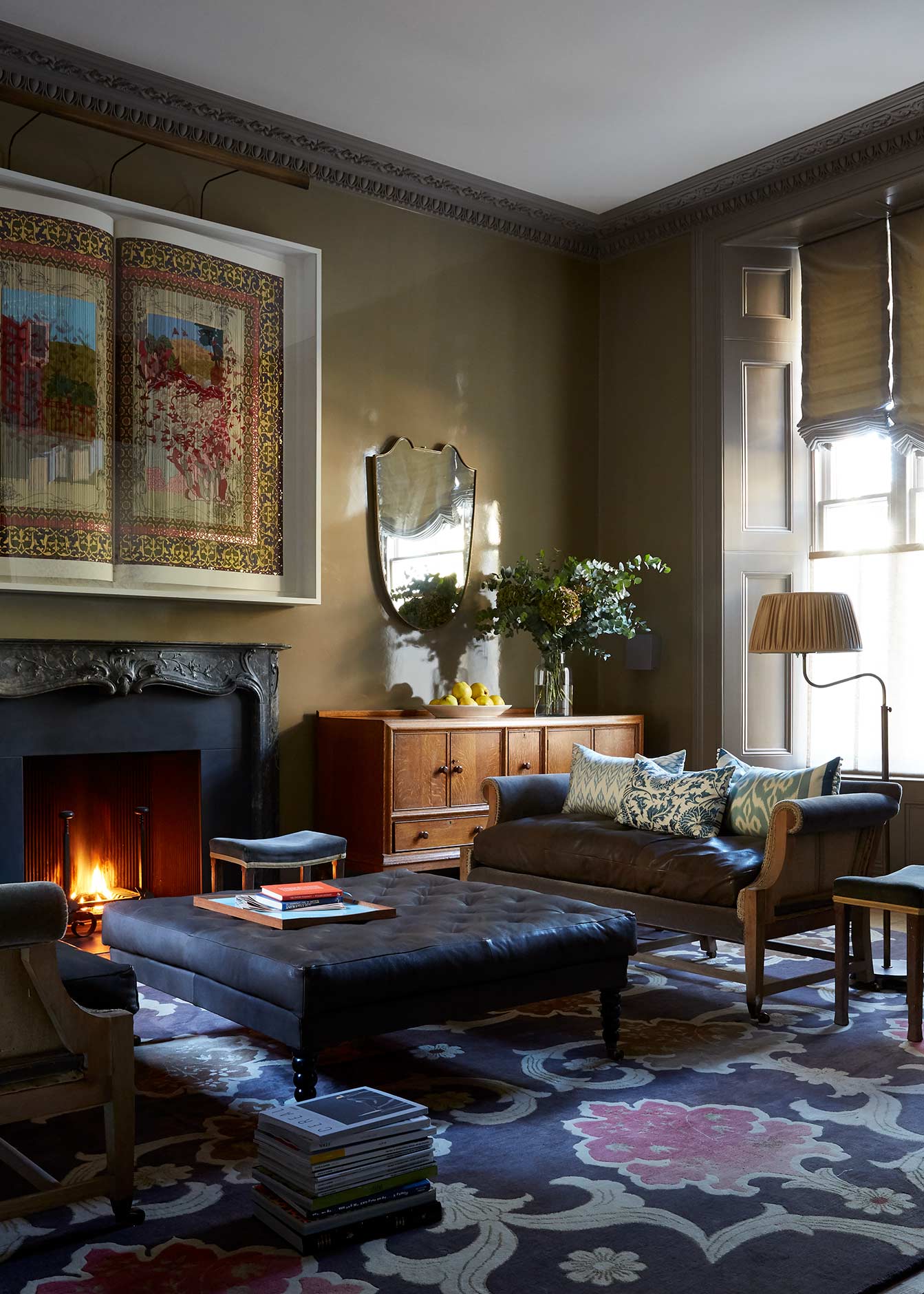 We sourced furniture, fabrics and artworks, new and old, to celebrate the stories of each member of the family.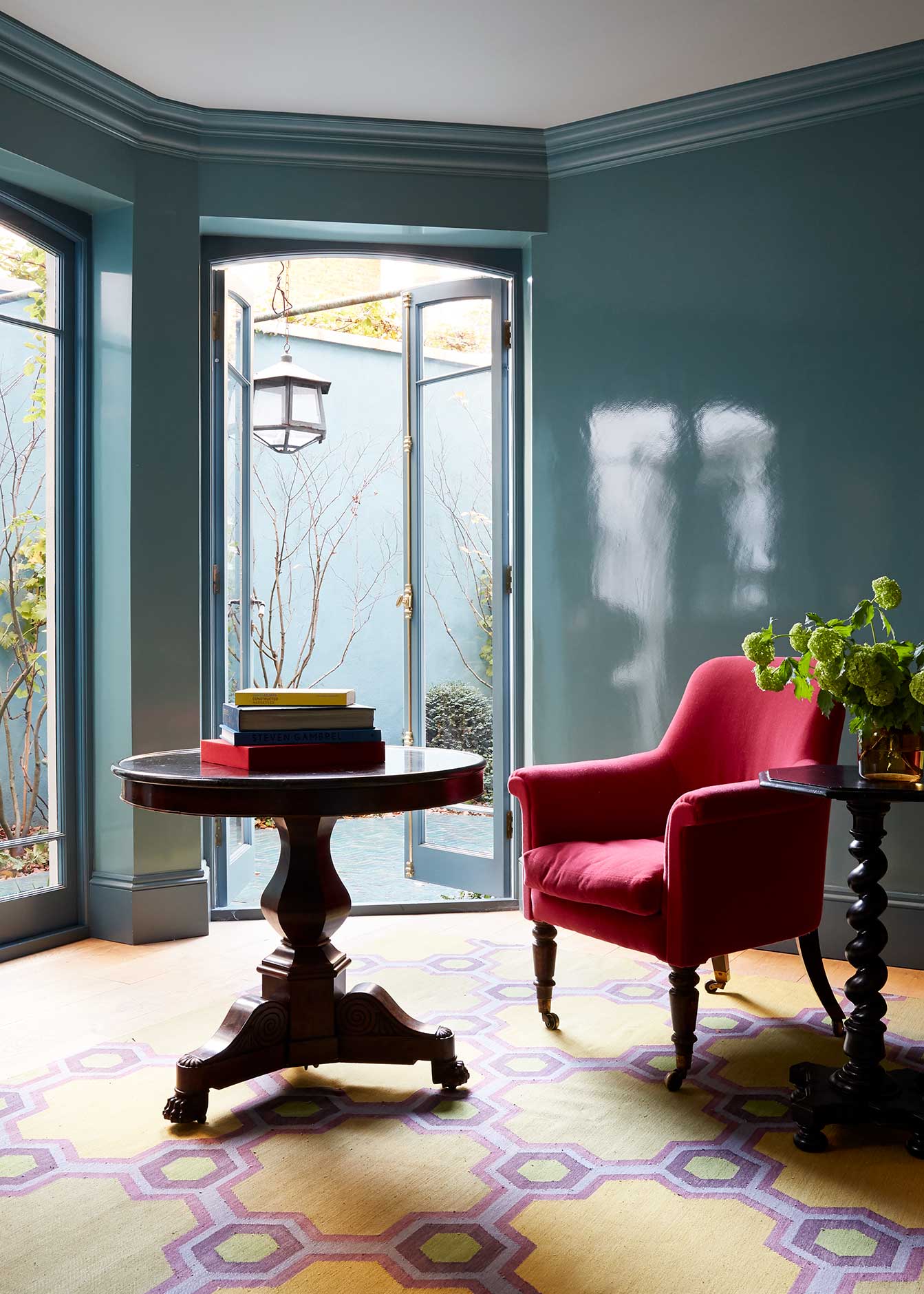 We put loveseats in the girls' bedrooms to cuddle up in for bedtime stories with playful, patterned tiles in their bathroom – all to be just as loved as they become teenagers. Bedrooms open out onto a small courtyard hidden at the heart of the house with glazed floor tiles and an inscribed water feature.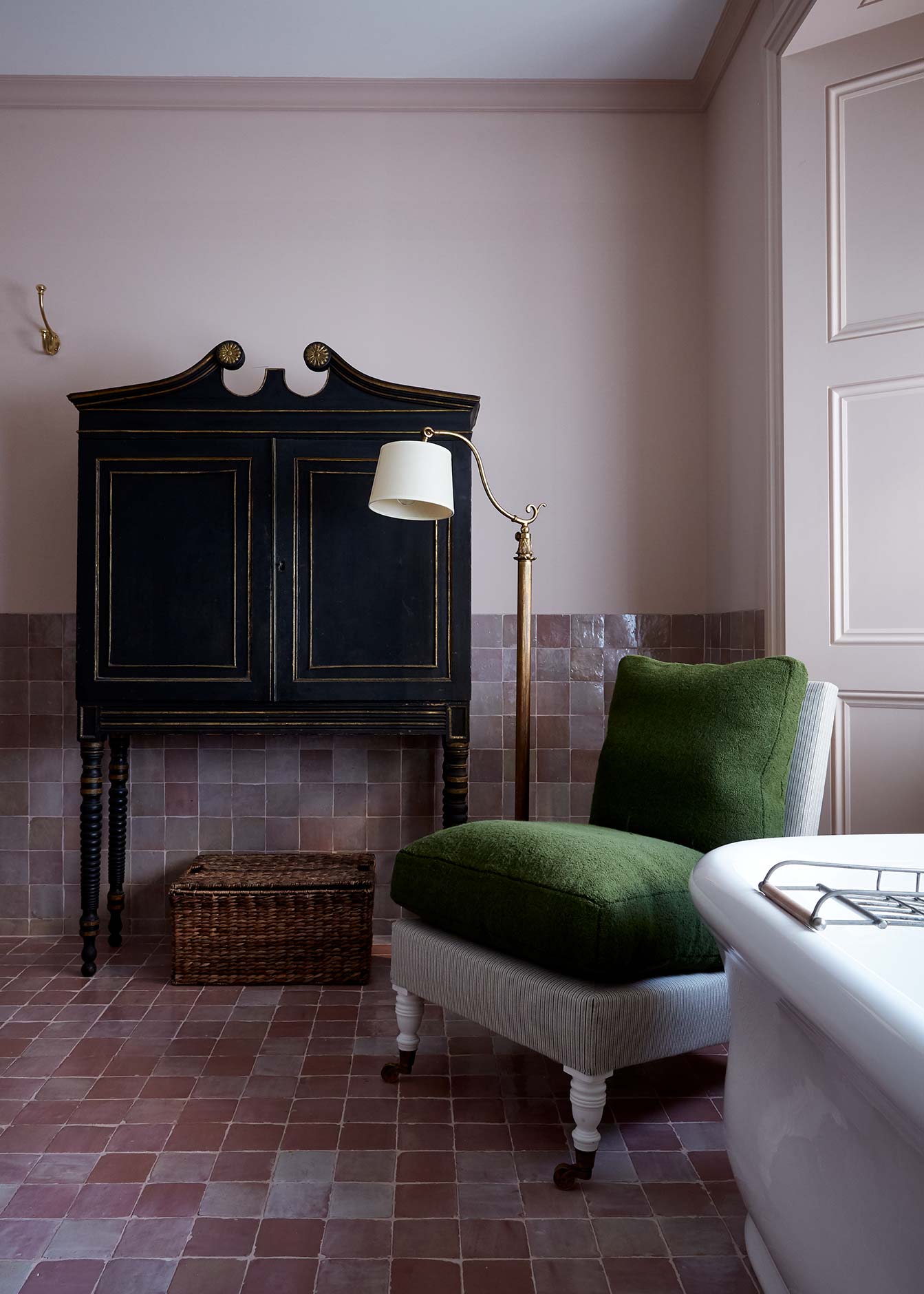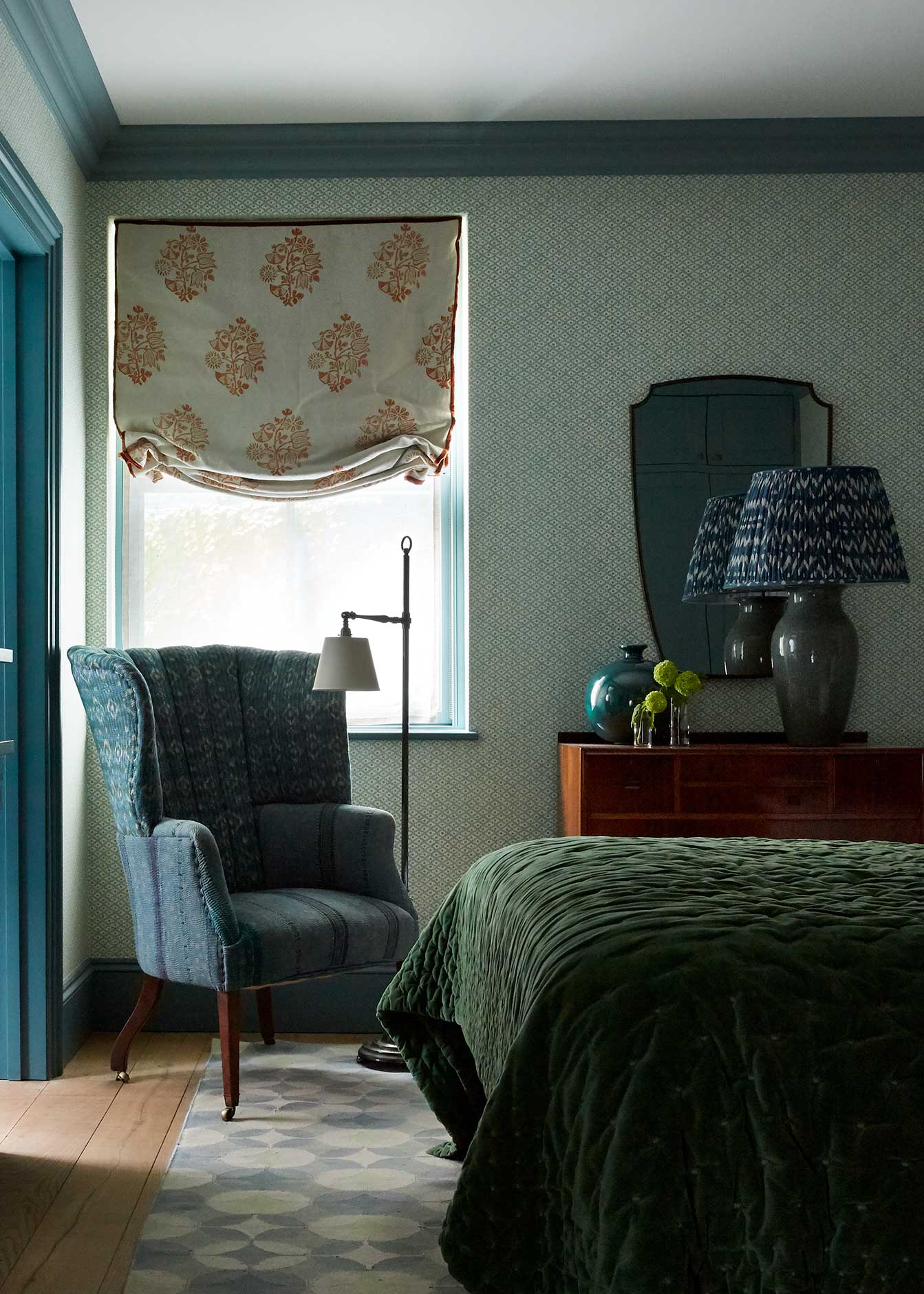 The courtyard brings light into all the rooms backing on to it, along with its restorative sound of trickling water and a perfumed mix of seasonal and evergreen planting to be enjoyed throughout the year.

As featured in: