Why Work at Nicola Harding & Co?
Based in an inspiring studio environment, we are a friendly, collaborative team that works across commercial and residential interior design projects. Our talented interior designers and growing product-focused team are supported by dedicated procurement and finance teams.
Passionate about limiting the environmental impact of our operations and collectively working towards a kinder, gentler and more sustainable way of life, we strive to be a force for good in the industry.
Professional development &
tailored benefits
We see skills development as an intrinsic part of your work with us and have a policy in place to promote internally wherever possible. As part of our studio, you will benefit from private health insurance discounted gym memberships and an Employee Assistance Programme.

Hybrid working &
healthy work-life balance
We offer a combination of home- and studio-based working that fits the needs of our team. As well as standard holiday entitlement, we offer five duvet days a year, the chance to take unpaid holiday to pursue the interests and activities you love, and reduced working hours in the summer months.
A supportive
community
We are a friendly, social team with fun and engaging events hosted regularly throughout the year. We take annual studio excursions to inspiring places and hold regular studio lunches to welcome new starters and keep us connected and engaged as a team.
Equality, Diversity & Inclusivity
As an equal opportunities employer, we are committed to the equal treatment of all current and prospective employees and do not discriminate on the basis of age, disability, sex, sexual orientation, pregnancy or maternity, race or ethnicity, religion or belief, gender identity, or marriage or civil partnership. We strongly encourage suitably qualified applicants from a wide range of backgrounds to apply and join our team. We are committed to employing a diverse and inclusive workforce. We believe diversity encourages creativity and base our employment decisions on merit, job requirements and business needs.
Career Development
Our curious, collaborative and passionate approach is reflected in everything we do. We take great care to look after all our employees and to promote their personal and professional development. At the start of each year, all employees work collaboratively with their managers to create a Professional Development Plan, which guides personal, professional and skills development throughout the year. We make a conscious effort to ensure our team works on the projects and initiatives that they enjoy best and that facilitate their ongoing growth and development. Wherever possible, we promote from within.
Join our team
We are always on the lookout for enthusiastic, curious and talented individuals to join our team.
Apply Now or Contact Our Careers Team
Apply for our listed roles here with your CV & portfolio and a covering letter telling us about yourself.
We are always on the lookout for enthusiastic, curious and talented individuals to join our team. If this sounds like you and there are no roles listed to apply for, please get in touch anyway, with your CV, Portfolio & a covering letter.
Our Recent Projects
Our portfolio encompasses residential and commercial projects of all shapes and sizes in the UK and abroad. While each place is beautifully unique, all possess that indefinable feeling of home.
View All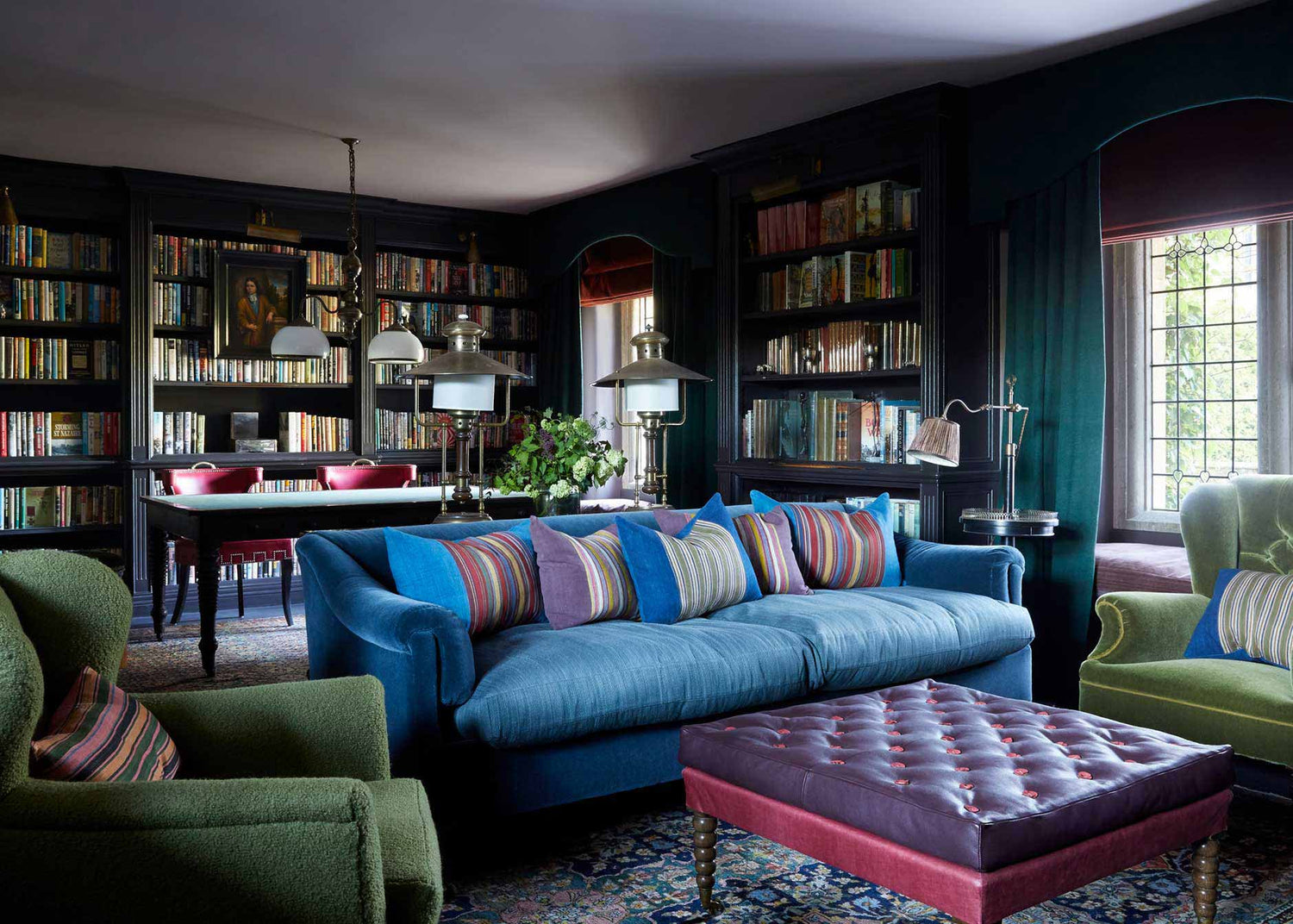 Jacobean Manor House
A listed country house is transformed by reimagining its layout, to reflect the family's needs and infuse it with soul and history.
Explore Project
Beaverbrook Town House, London
Two Georgian townhouses were restored into the stylish and glamorous urban sister hotel to the Beaverbrook Garden House in Surrey.
Explore Project
View All