Set on the river at the edge of London, this house needed to hit exactly the right note between town and country. Untouched for decades, it needed a complete renovation that thoughtfully restored its architectural heritage. We honoured the period of the building but reimagined its flow to effortlessly meet the needs of a young family's weekend retreat.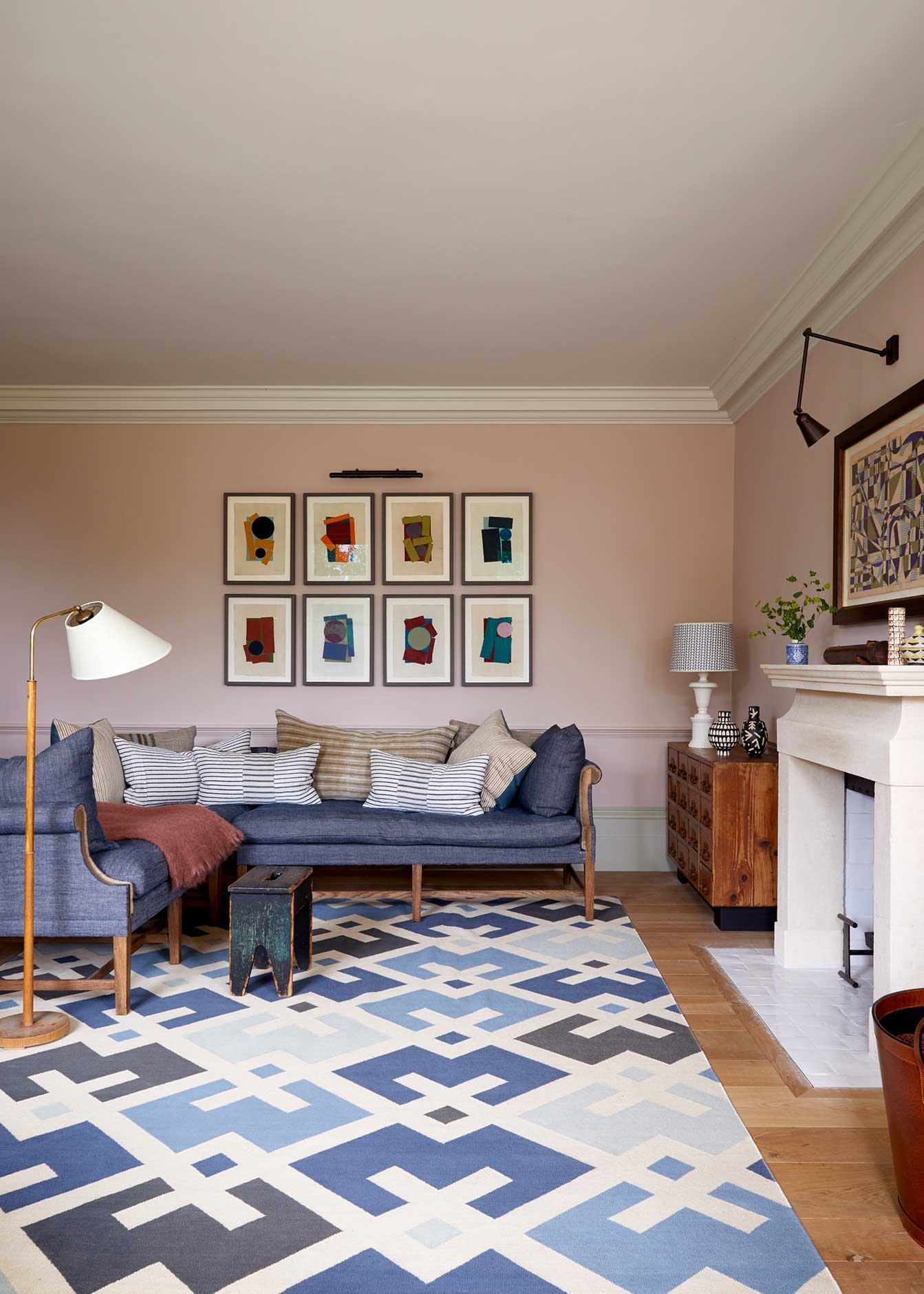 We created an orangery-inspired extension to become a light-filled living room overlooking the garden and river. A desk sits elegantly behind the sofa to provide the best views from the house and a tranquil workspace, away from the bustle at the heart of the home. There were two awkward spaces linking the orangery and garden room, one was transformed into the library, the other became a bar with Art Deco drinks cabinet.

Glazed ceramic floor tiles reflect the light back into both rooms to magical effect. A rich, varied colour palette runs throughout the house to conjure an intoxicating, soulful and easy atmosphere evoking different moods in each room throughout the day and into the night.
"An intoxicating atmosphere creates different moods throughout the day and into the night"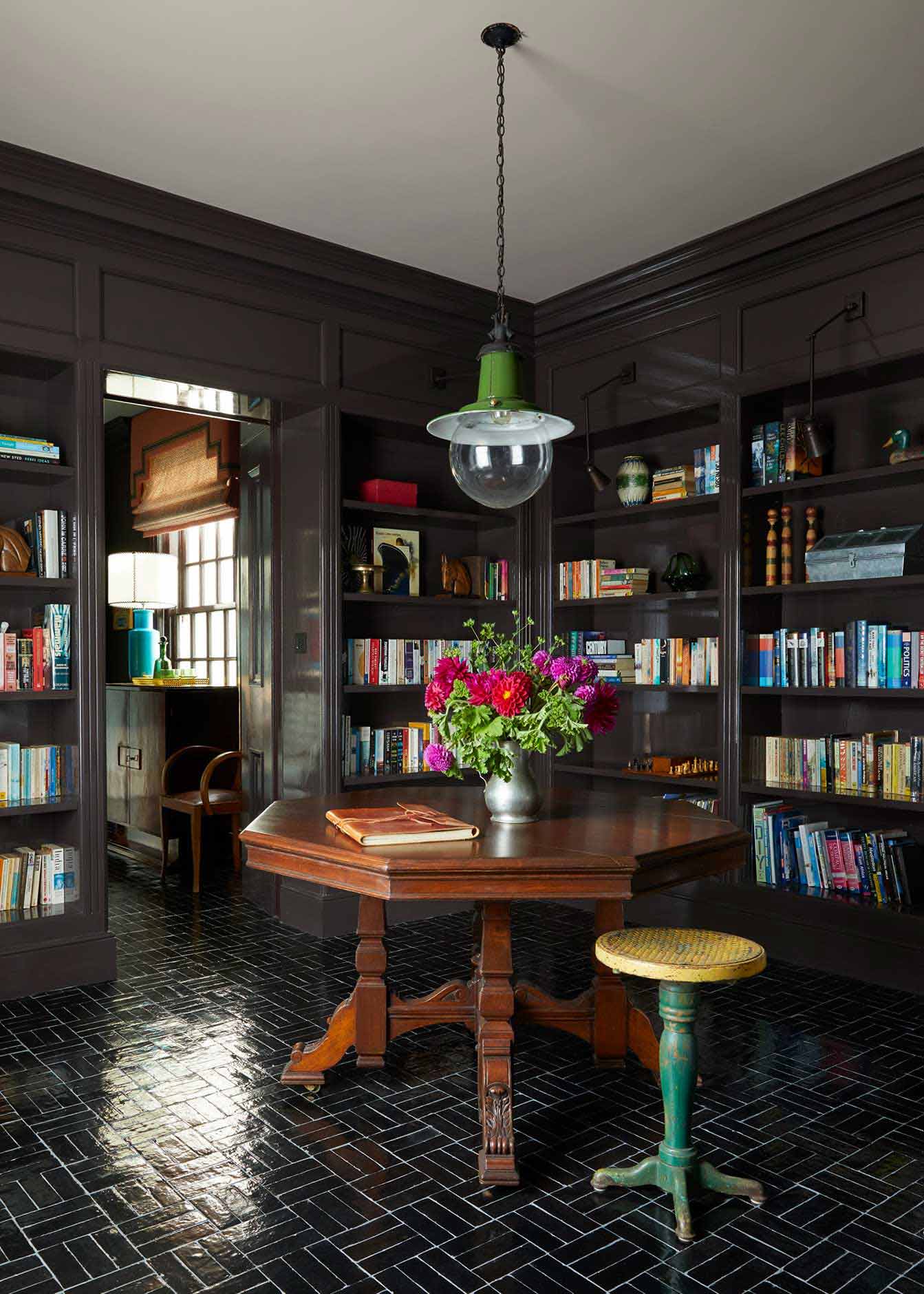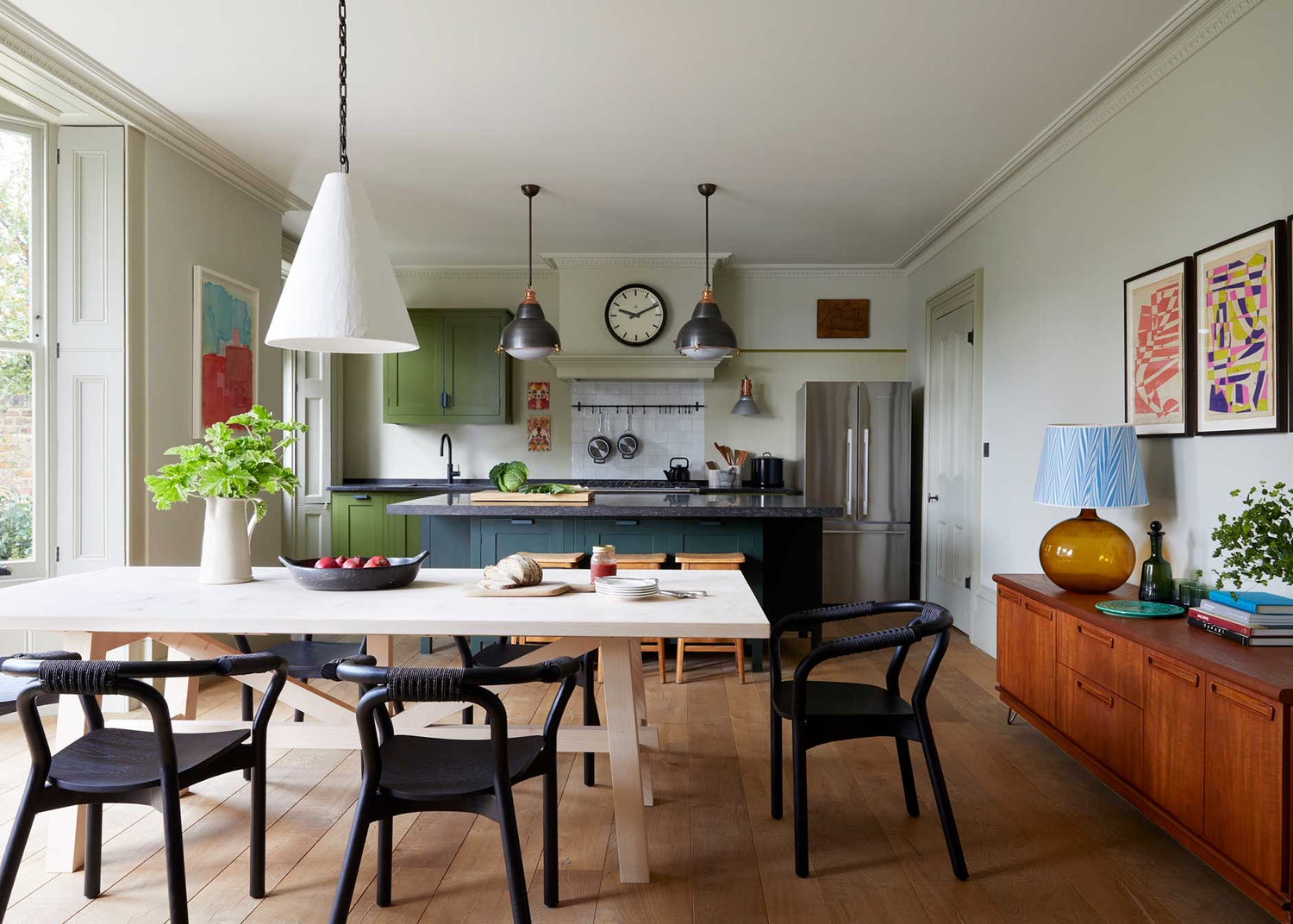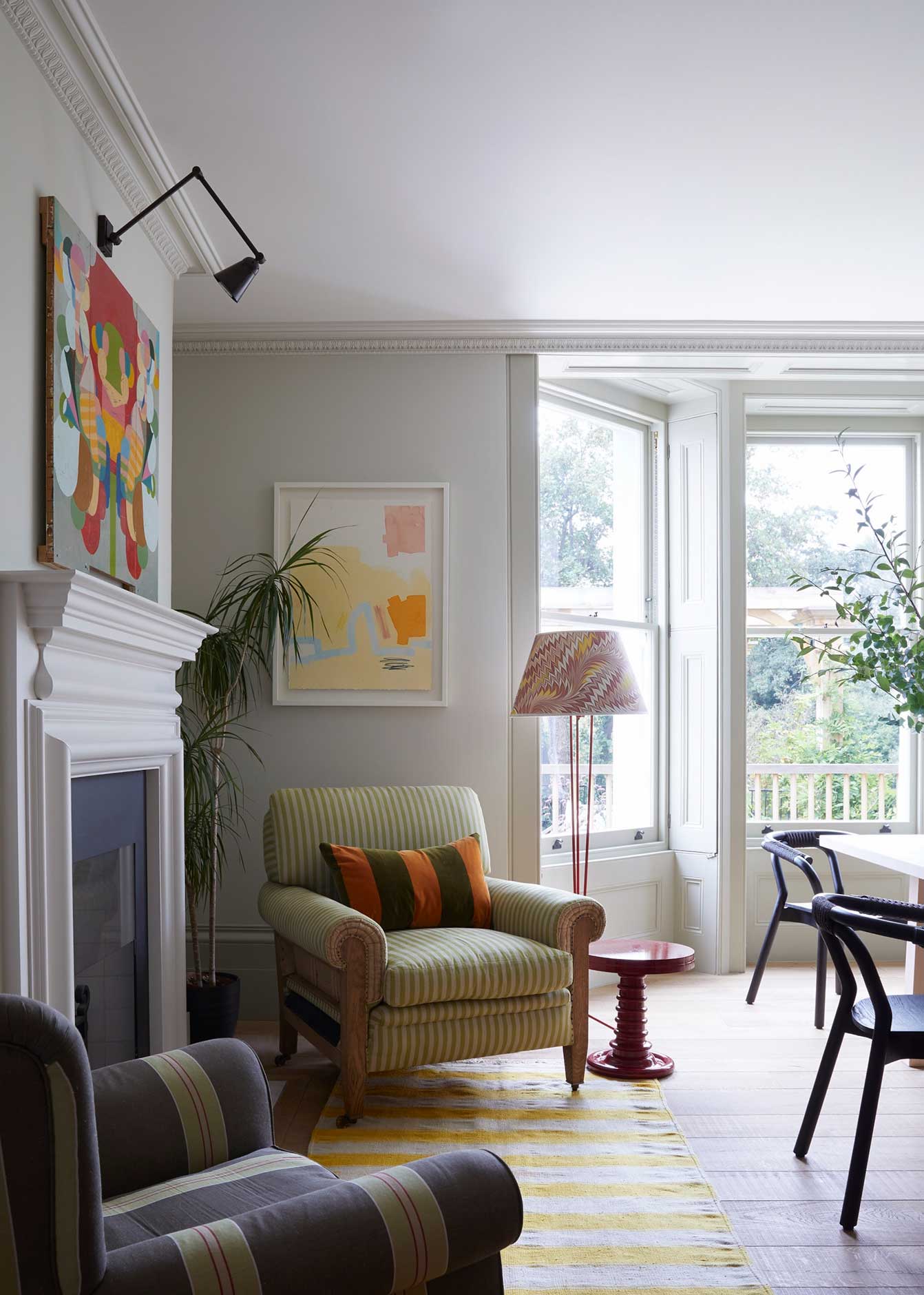 We designed the garden to amplify its connection to the river and countryside beyond. A terraced lawn leads gently down to the water and a jetty for mooring boats and launching canoes. To accommodate the couple's passion for cooking and entertaining throughout the summer months, we created a sociable outdoor kitchen with bar stools running along one side of a large timber island for guests to chat to the host who enjoys manning the barbecue.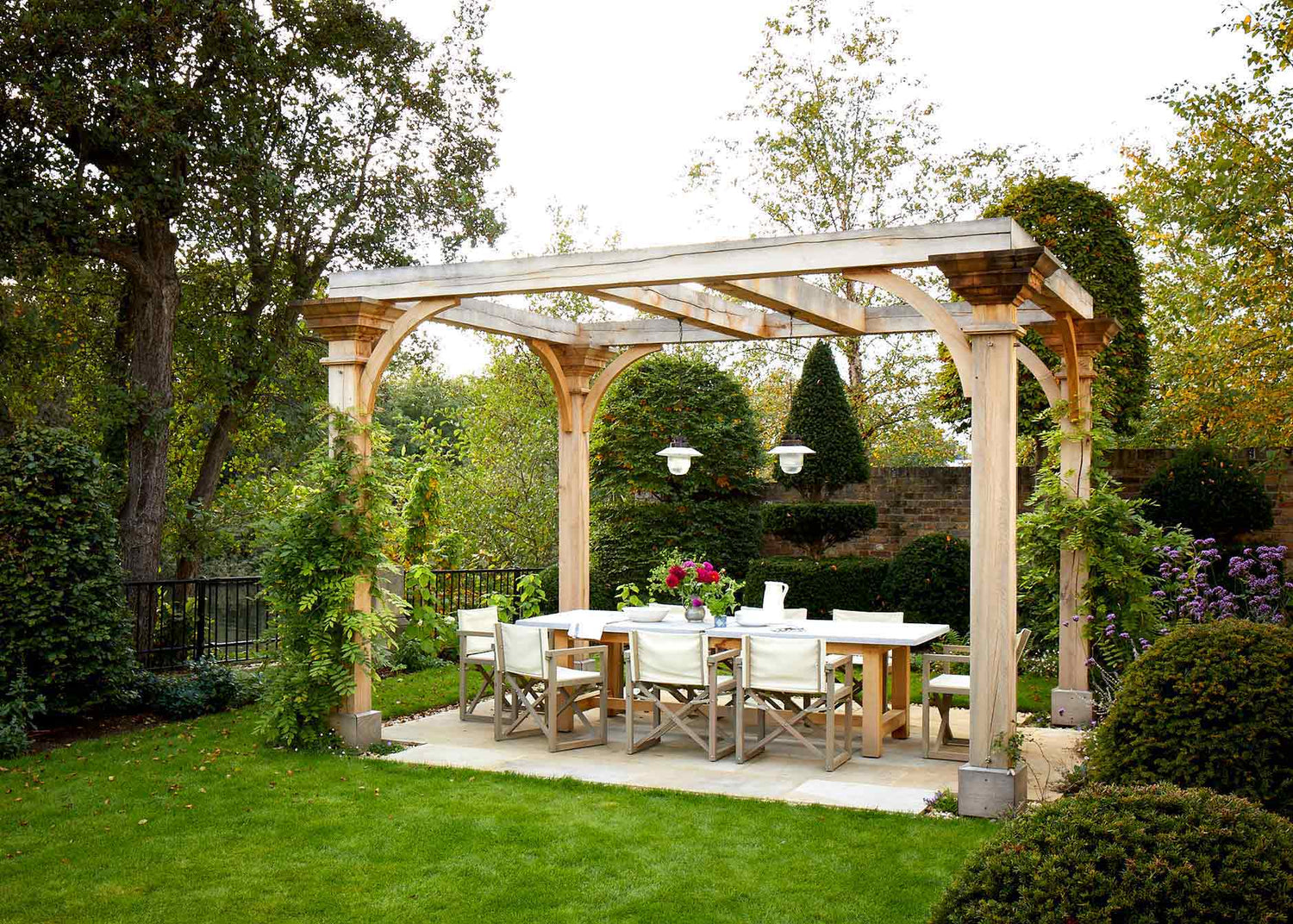 There's a handsome pergola for easy outdoor dining with ample soft seating and generous sofas to take in the views. The boathouse was converted into a cosy den that can be used as a retreat complete with record player and treasured vinyl collection but also double up as the ultimate guest bedroom set away from the house.