After designing their London house years before, our clients got back in touch when they decided to buy this Grade I Listed Georgian townhouse and move to Bath. Our brief was to collaborate with the architect and transform the grand, five-storey building into an approachable, warm and uplifting family home.

The house, which had been subdivided into student accommodation, needed to be reimagined to flow as a coherent whole and effortlessly meet the needs of modern family life. We brought back original features and period details that had been lost to create an atmosphere that feels timeless, soulful and relaxed. A home relevant to today but respectful of its past.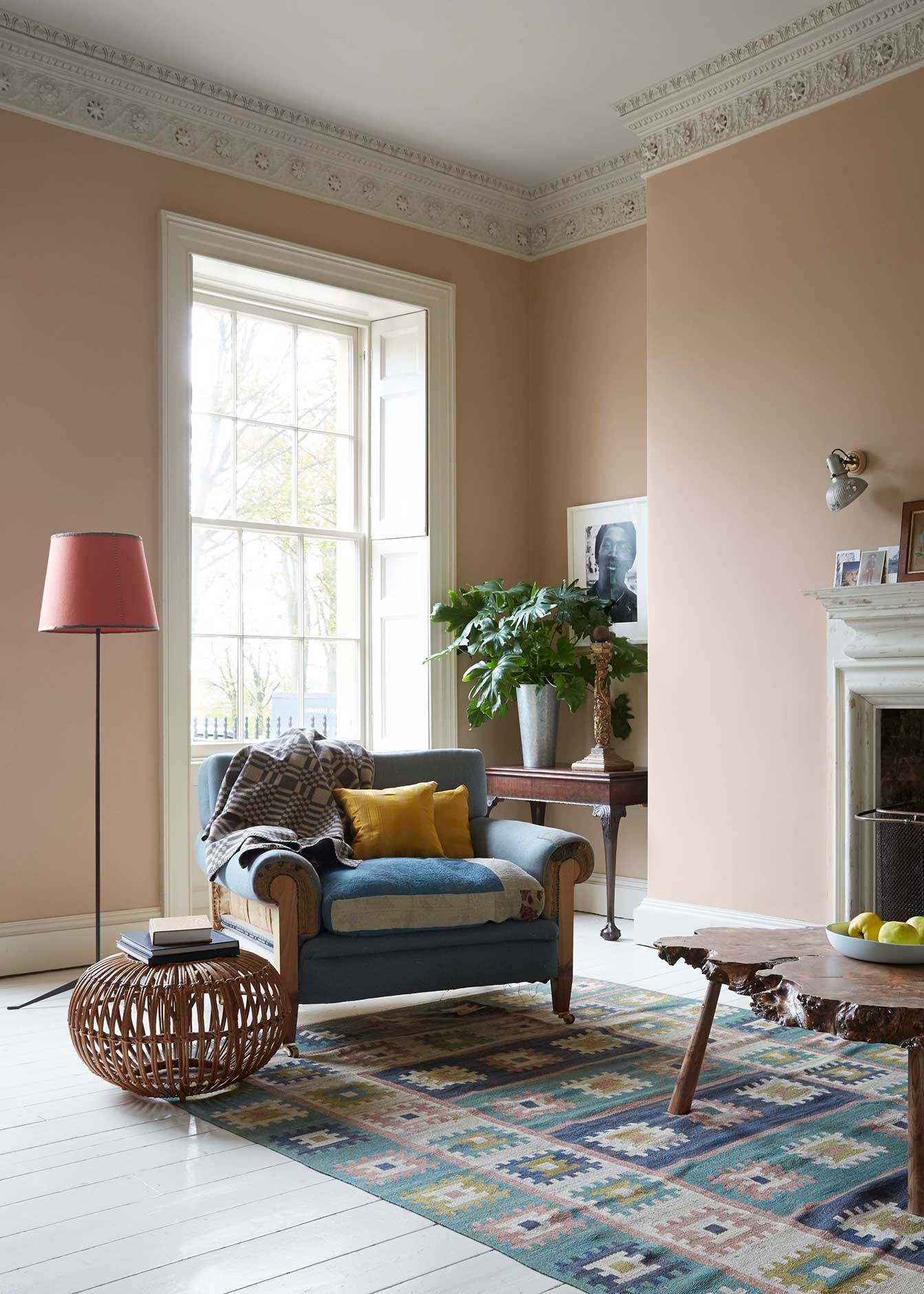 Intelligent use of colour served to accentuate the intrinsic qualities of each room. While paler tones played perfectly with the light towards the front of the house, we used richer tones to create atmosphere in the darker rooms towards the back of the building.
"A home that feels timeless, soulful and relaxed"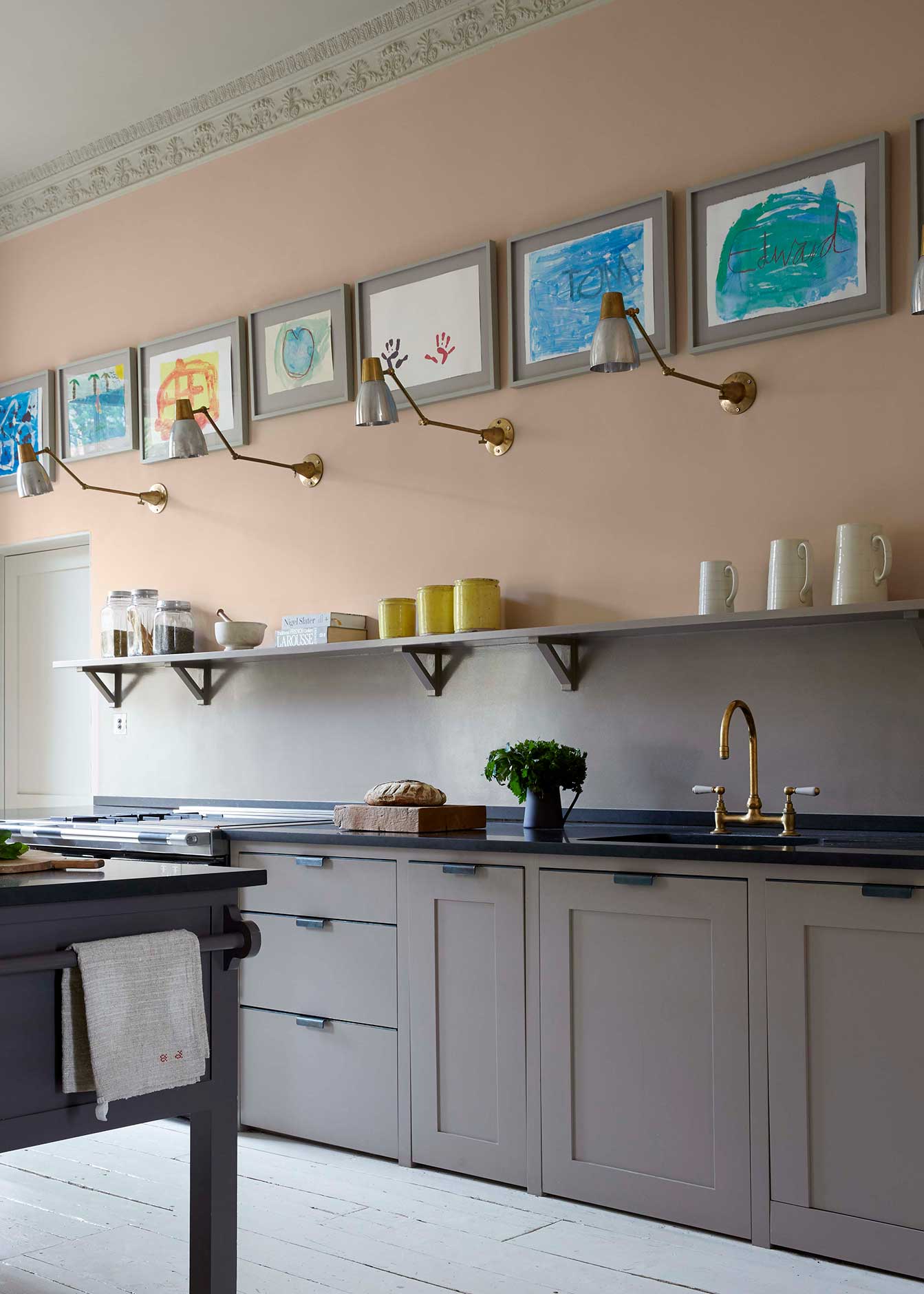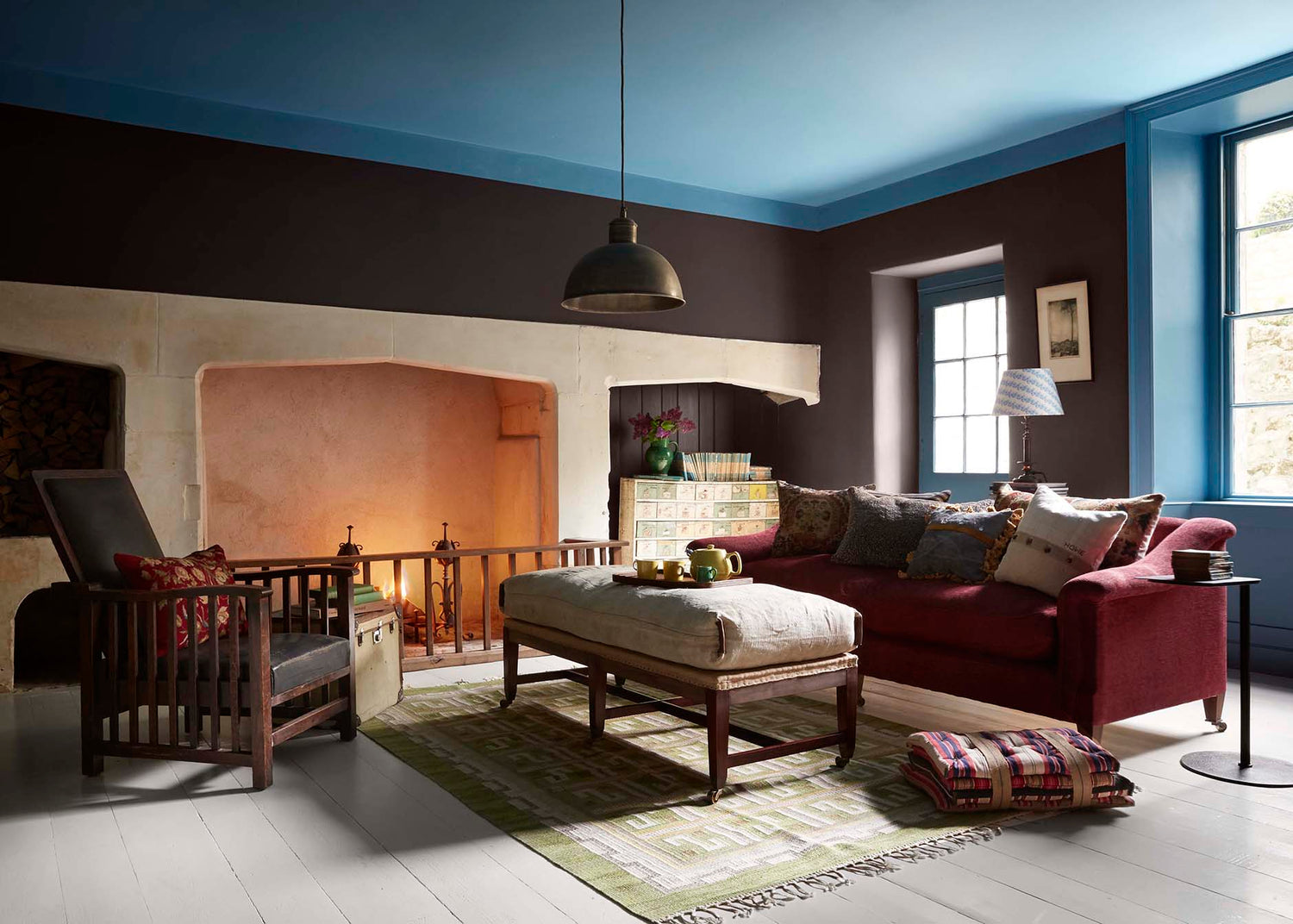 To create a restful and intimate retreat on the lower ground floor, we gave the cosy family snug deep chocolate walls and a bright blue ceiling to bounce light and lift the room. A dark, cold space off a half landing became a sumptuous family bathroom with rich tones of almost black providing clever contrast with artworks, plants and the aquamarine underside of a generous, reclaimed bathtub.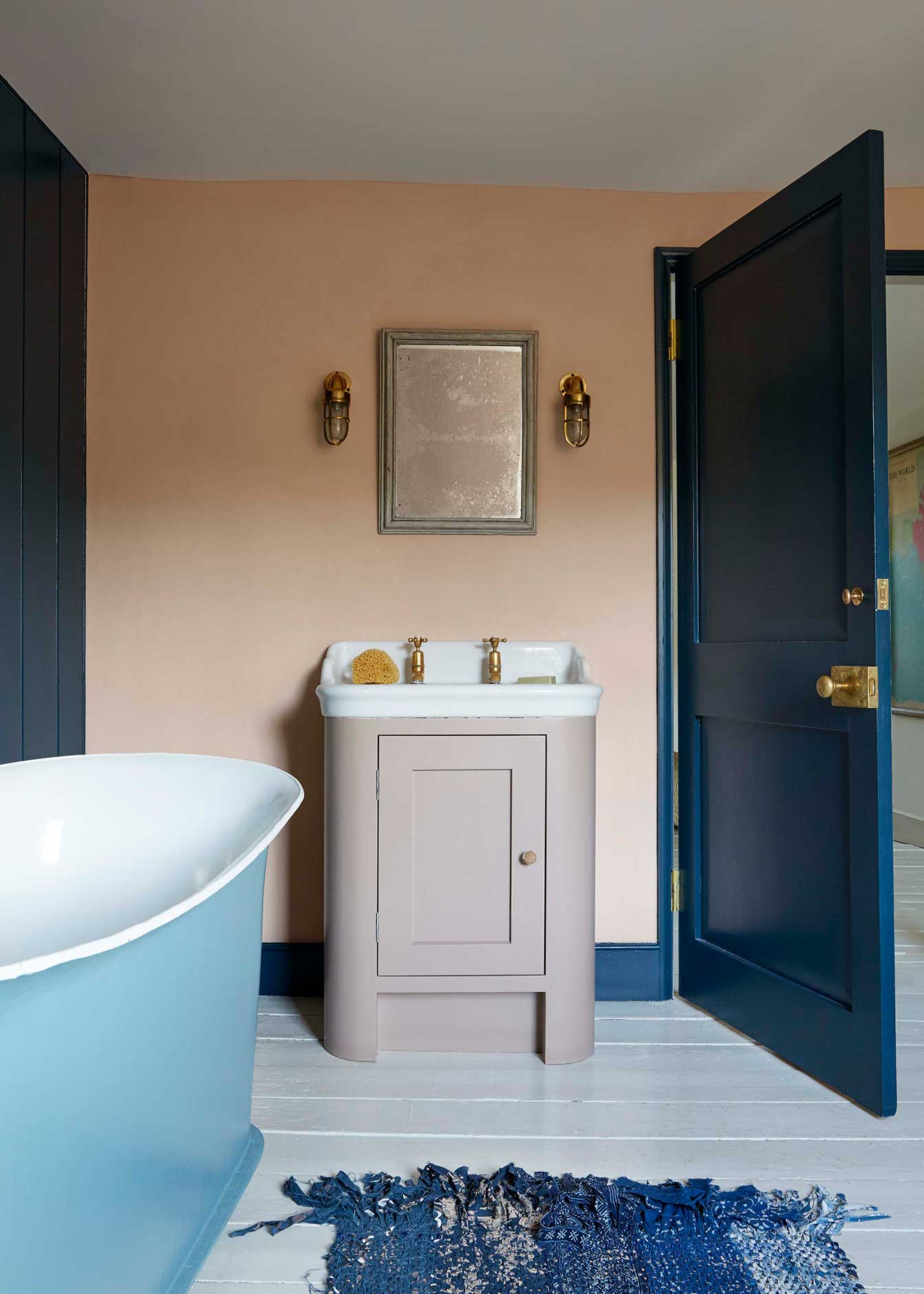 An intriguing collection of finds from flea markets and dealers helped transform the attic into a children's floor full of treasures and stories to ignite young imaginations with a sense of adventure.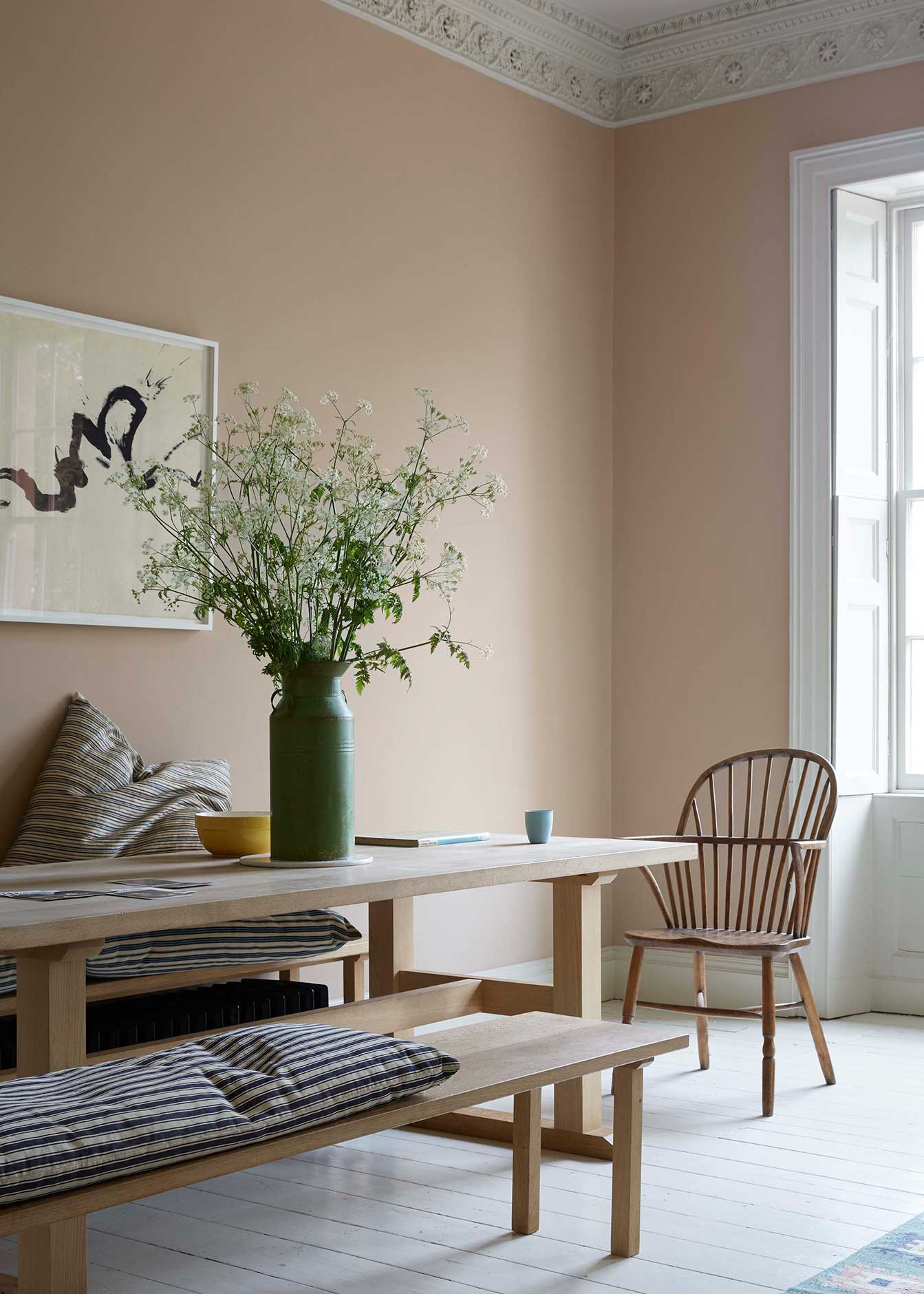 Magical rooms at the very top of the house that feel as if they have always been that way. The laundry room went upstairs too, close to where dirty washing is collected and put away freshly laundered. An airy bedroom at the front of the house was given a fairy-tale feel with a four-poster draped in natural linens.

As featured in: