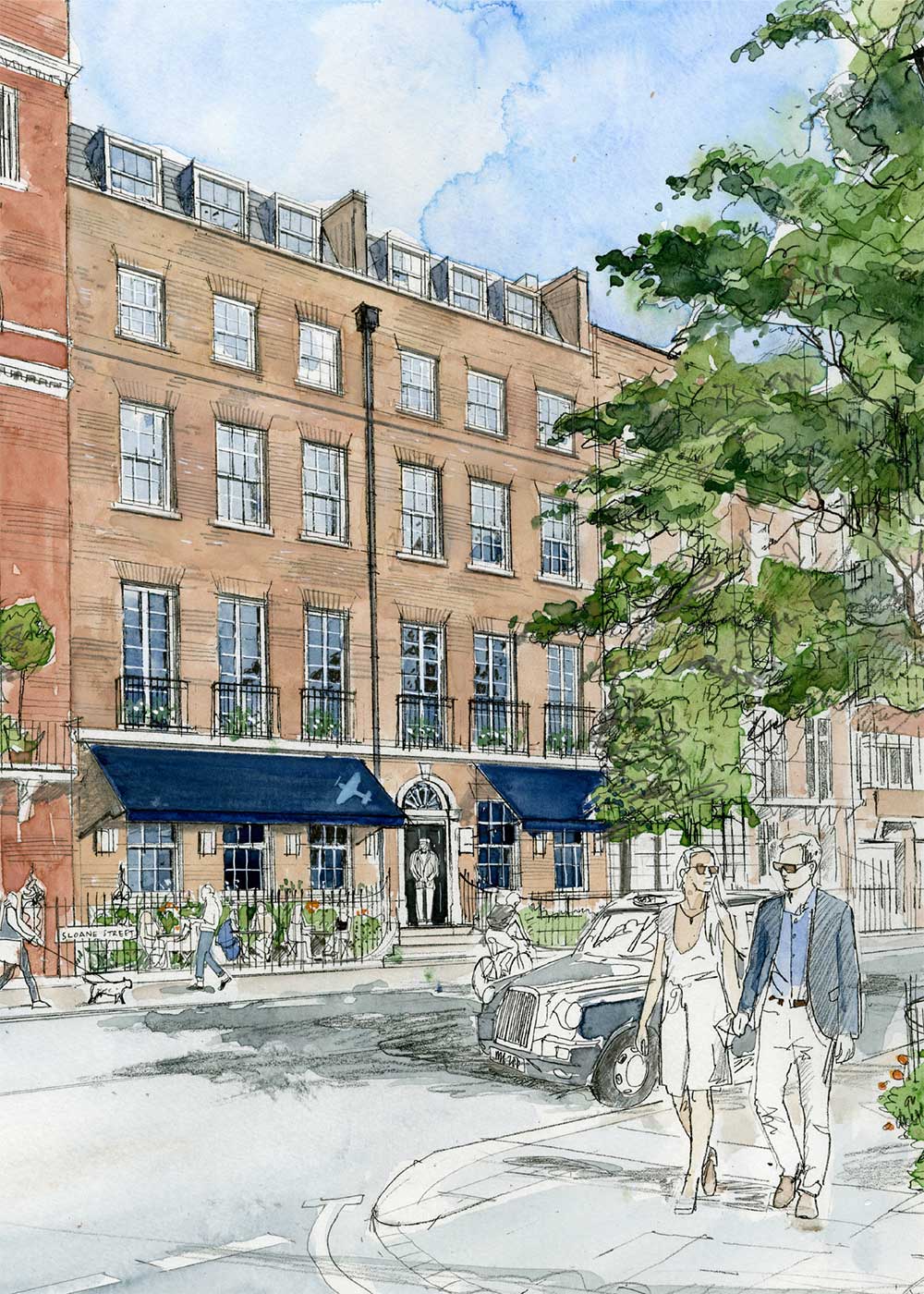 It is our mission to ensure that every corner and corridor of a building feels loved and looked after. From small and cosy nooks with charm and intimacy to bigger and bolder spaces that inspire a sense of wonder, each room of a Nicola Harding & Co project has creative flair, atmosphere and a sense of mischief.
Our intelligent and rigorous design approach involves a deep exploration of clients' requirements, their personalities, past, present and future. By thoroughly understanding their unique needs, we ascertain how a space can best work for them; how it can cater to their daily rituals and routines while also telling their story. 
We curate curious combinations of old and new that connect a building's past to its present, layering bespoke, salvaged and antique pieces. Our secret is to focus on things that we love, disregarding trends in favour of quality craftsmanship and integrity.
We deliver projects on time and on budget with professionalism, enthusiasm and grace. But above all, we believe the process should be fun.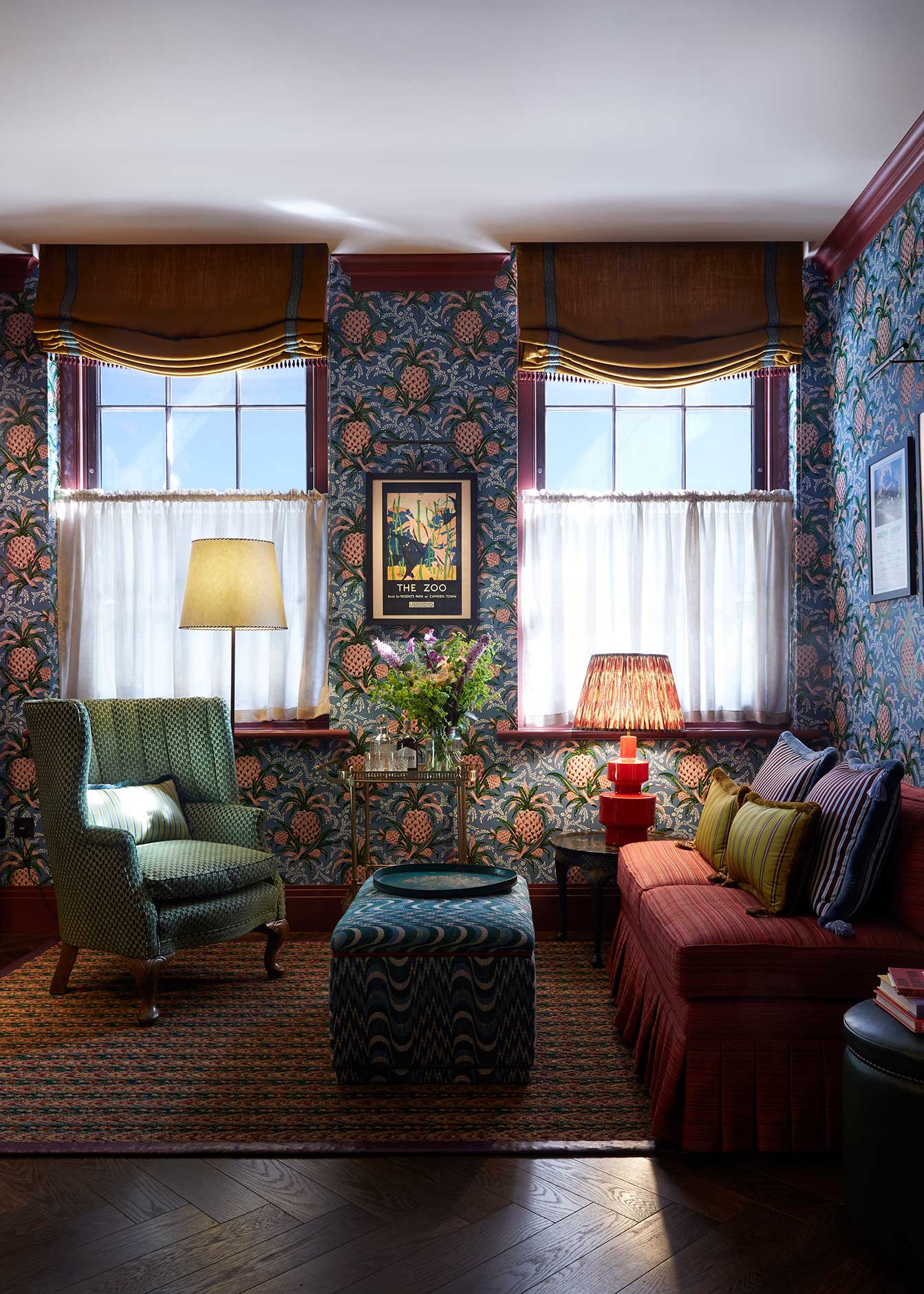 We examine the flow of the building and rework layouts to imagine the most effective and exciting use of space. We build relationships with the people who will be on the front line operating the business, from maintenance to management, to understand their needs. Digging deep into the practical demands of the business and the quirks of the building is key to making it run smoothly and efficiently.

We devise ways for every part of the site to have purpose and meaning that is relevant to the client; we envisage ways for rooms to answer needs, embody passions and ignite the imagination, we ensure that each corner comes to life, in different ways, in different moments. Clever use of outside space is more important than ever and while the desire to eat out in restaurants and stay in hotels has never been stronger, as people commute less, there are opportunities to evolve and offer new work and social possibilities closer to home.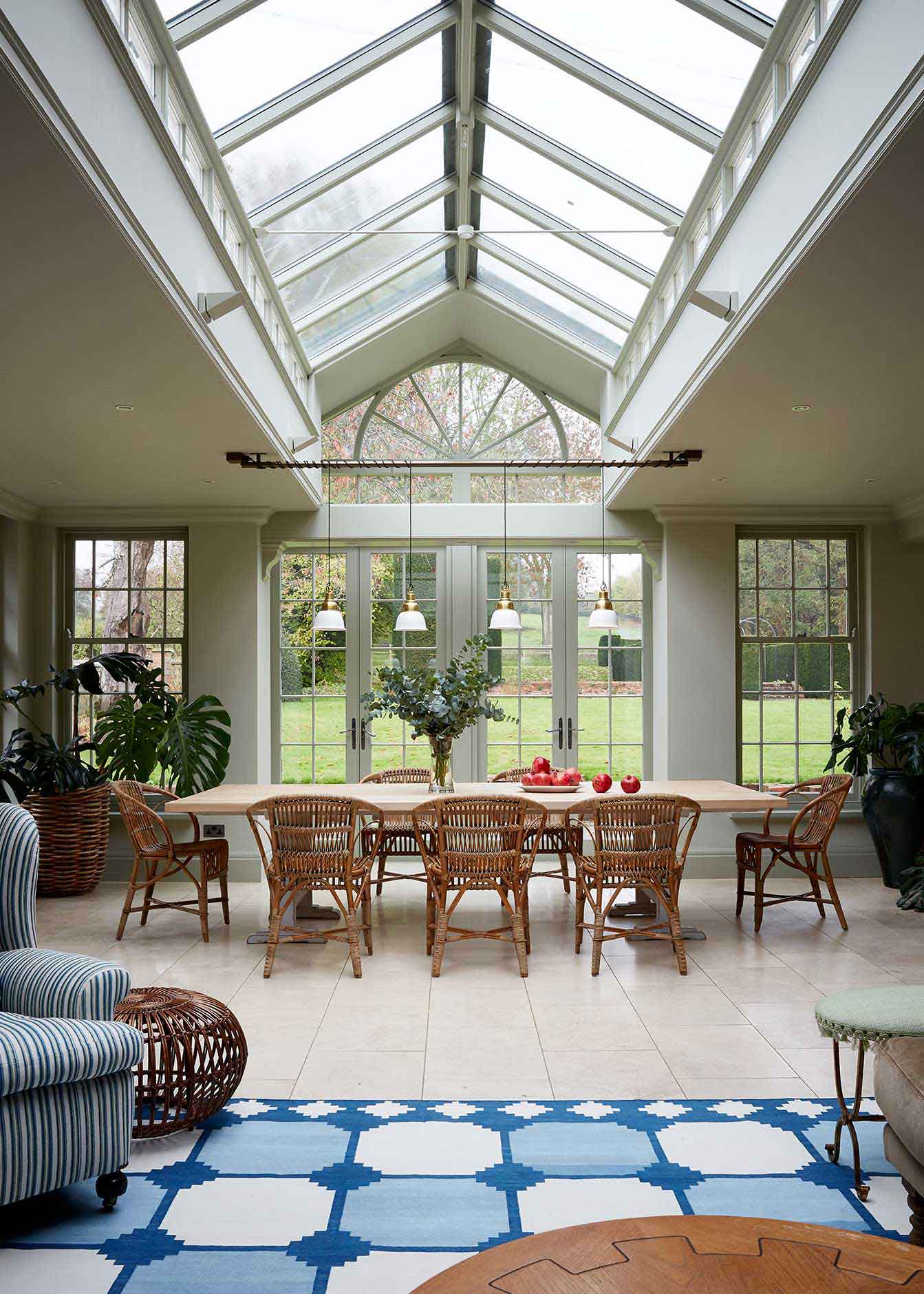 We drill down into the history of a building to enhance a sense of place. Understanding its vernacular, the subtle language peculiar to a place, its period and location, forms the foundation of a scheme and ensures its integrity. An intelligent, sensitive approach lends a sense of belonging.

Once the quiet language that underpins the scheme is established, on a subliminal level, the place feels like it makes sense. Then we weave in the stories of the brand to create a new narrative so that the relationship between the building and the business feels effortless. Once the foundations are in place, we bring a sense of mischief, so that nothing feels too formal or stiff. The unexpected lends intrigue and energises things and when combined with the vernacular handwriting of a building it makes a place that feels relevant to today but respectful of its past.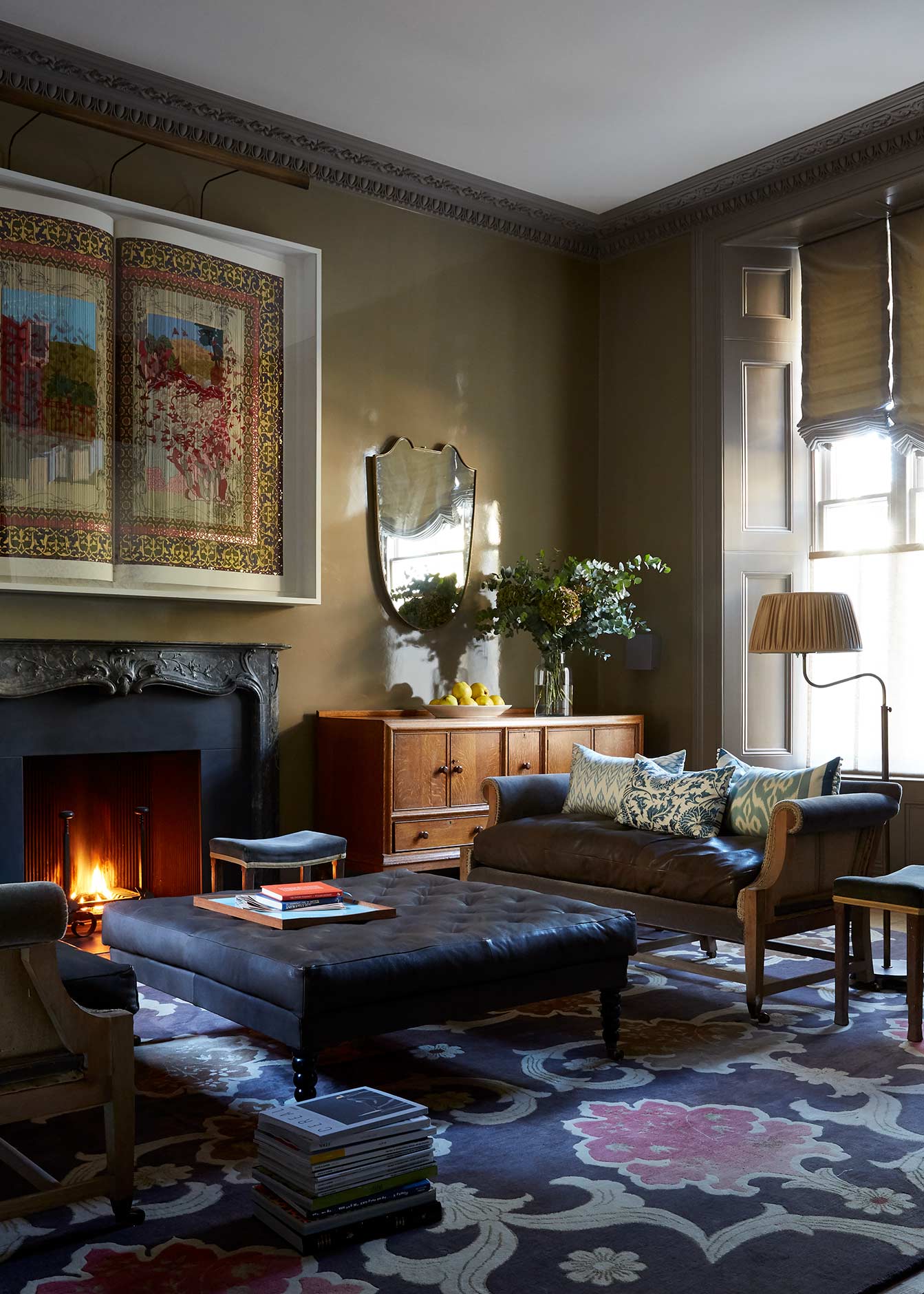 We curate curious combinations of old and new that key into the history of the building and reflect and connect with the brand. We carefully source and commission a unique collection; unexpected, eclectic layering of bespoke, salvaged and antique pieces creates an intoxicating atmosphere and pieces work together to create an easy, timeless charm. Our secret is to focus on things that we love; disregarding trends in favour of quality, craftsmanship and integrity.

Our residential and commercial work happily cross-fertilize each other. Commercial work requires a particular rigour. Our residential work enables us to nurture ongoing relationships with a rich variety of artisans and artists who we can then draw upon to work with in a commercial setting. Our residential work helps keep our finger on the pulse of how people want to live.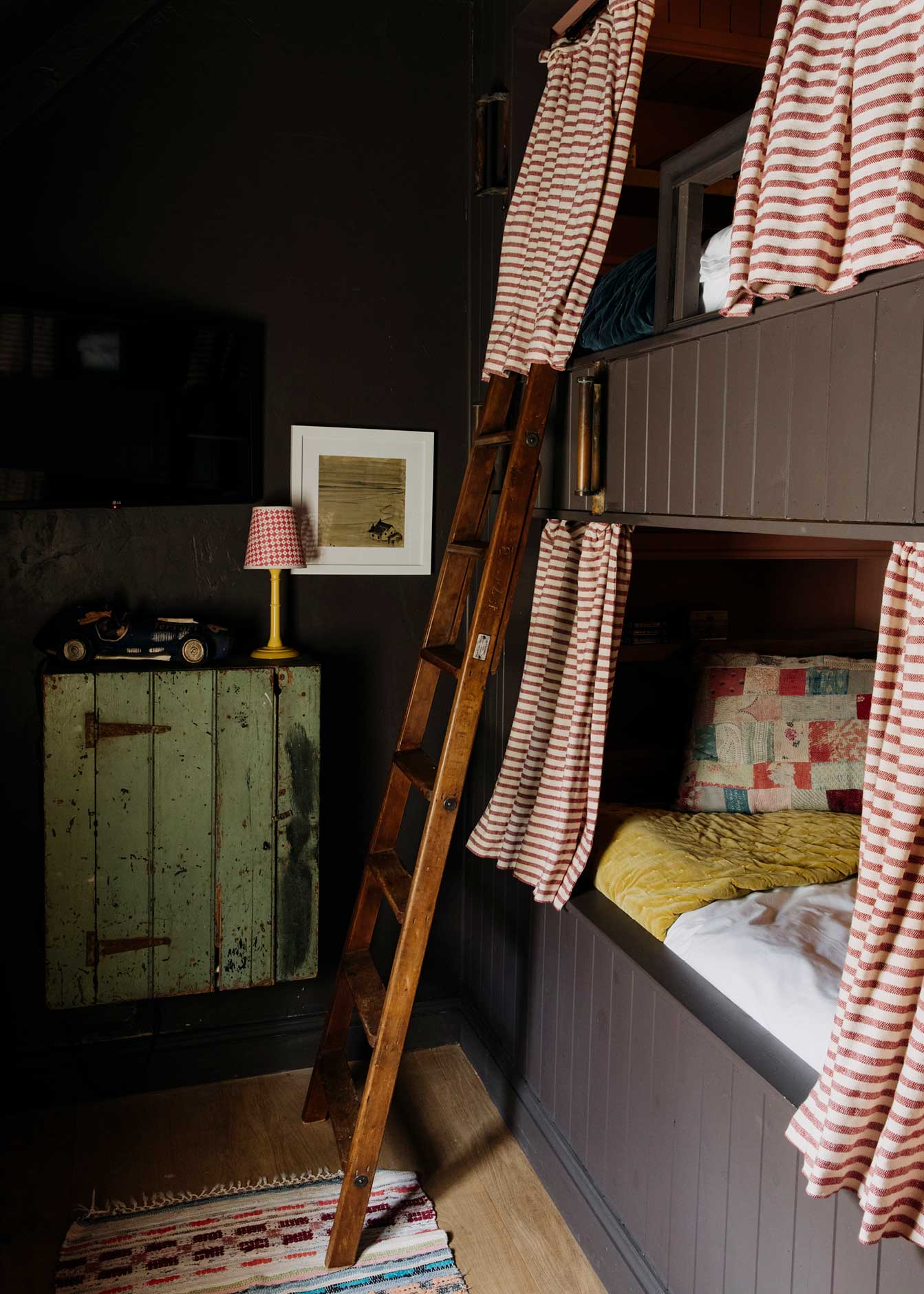 Our values are key to what and how we do things. We have established conscientious and rigorous processes that enable us to work with a wide network of trusted suppliers who align with our company values and will deliver at competitive prices to the tightest of timelines. Everything we source, from the fabrics and furniture to art, found objects and handmade pieces by local craftspeople, has a provenance we subscribe to. Our standards are exacting, from procurement to paperwork.

Our service is entirely bespoke, tailored to the particular requirements of each project and client. We believe in building long-standing relationships so repeat clients form the core of our business, developing a layered understanding of their approach and priorities over time. All new work comes via word of mouth. Truly understanding and meeting our clients wishes is fundamental to us.
Nicola Harding & Co in the Press
We have been lucky enough to have our award-winning projects published in leading print and digital publications around the world. Discover a selection of our favourite coverage here.
Explore Press Articles
Our Recent Projects
Our portfolio encompasses residential and commercial projects of all shapes and sizes in the UK and abroad. While each place is beautifully unique, all possess that indefinable feeling of home.